Collaborator Profile: Saraswathi Sukumar
Saraswathi Sukumar is a Sutton-based writer and actor. She created creative writing packs for Sutton's Hidden Worlds promoted to primary schools across Sutton, to allow students to learn about climate change through storytelling, and has delivered creative writing workshops. Saraswathi also took part in 'Stories from the Shed', writing and performing a play about a time traveller called 'A Scientist, A Clock Collector & A Venus Flytrap'.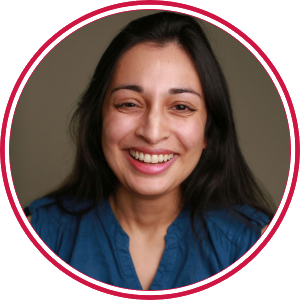 Tell us a little bit about yourself.
I am a writer and an actor with a love for fantasy, fairy tales and mythology. Writing and acting help me to explore different methods of storytelling whilst also providing me with ways to expand my imagination, escape into different worlds and make sense of things I don't understand. I am currently writing two novels — the first imagines a world that has been affected by climate change and the second is a retelling of Snow White which blends the Grimm Brothers' tale with Indian mythology. Past projects include: '
Slices of Soundless Scream
', an audio-play, written for and produced with Documental Theatre Productions.
How were you involved in Sutton STEAMs Ahead?
In December 2022, I attended a Q&A session about the callout for artists to apply to take part in the Sutton STEAMs Ahead Education Programme. My brain was buzzing with ideas after the session. A week and a half later, I submitted a proposal and it was successful!
I designed lesson plans, for Key Stage One and Two students, that combined climate change with storytelling
. The lesson plan asks students to imagine a Sutton in which the water bodies are drying up and guides them to create stories about the creatures that live in and around these bodies of water. It encourages students to research habitats, creatures' diets and life-spans and how these things may be affected if water bodies were to dry up due to climate change.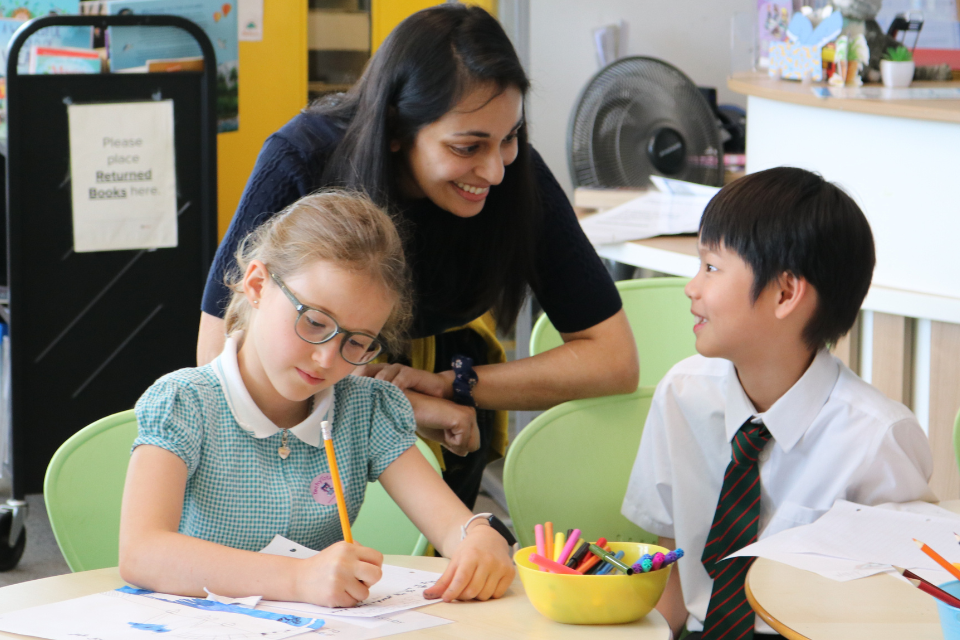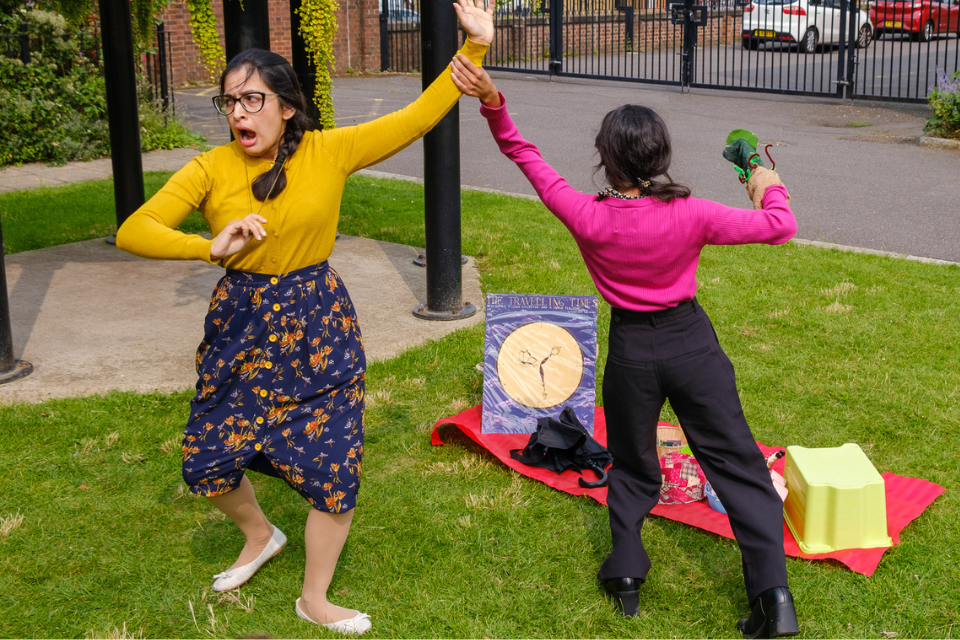 Multi-talented Saraswathi Sukumar has helped unlock children's creative writing ability and entertained families in public performances.
Were there any highlights and/or take-aways from being part of Sutton STEAMs Ahead?
One of the highlights of this project was being given the opportunity to deliver the lessons in person, to primary school students,
at the 'School Day' event
. Workshops were delivered by a variety of facilitators throughout the day and, as the day went on, I noticed that students were bringing what they had learned from another workshop into the creative writing workshop. It highlighted the very idea behind STEAM — that the arts can be mixed with subjects like science and technology, and students can draw something interesting they find from one subject and use it to connect with another subject.
What does STEAM mean to you?
STEAM is a way to help students understand subjects by connecting these subjects to other subjects. Science and maths were a different language to me at school — one that I struggled to grasp. Years later, an idea for a novel, which has its basis in climate change, had me researching the subject so that I could be better informed before I started writing. The study of science has become a favourite aspect of my work because I can now apply it to a subject that I love — creative writing. We all learn in different ways and I do wonder what it would have been like had I been able to access science and maths through drama or creative writing, whilst at school — would I have enjoyed them, would I have understood them better, would I have pursued further or higher studies in those subjects?
In August, I took part in the 'Sutton STEAMs Ahead: Stories From The Shed' project. This project gave me the opportunity to write a short play, which my sister and I performed at Wallington Library and Circle Library. The play, titled: 'A Scientist, A Clock Collector & A Venus Flytrap', follows a time-traveller who explores the effects that extreme weather conditions, caused by climate change, has on the borough of Sutton. Writing and performing this piece has been another highlight for me, and I would love to expand this play and perhaps even write a sequel… Thank you so much to the Sutton STEAMs Ahead Team for giving me the opportunity to take part in these projects, I have learnt a lot and had a lot of fun in the process!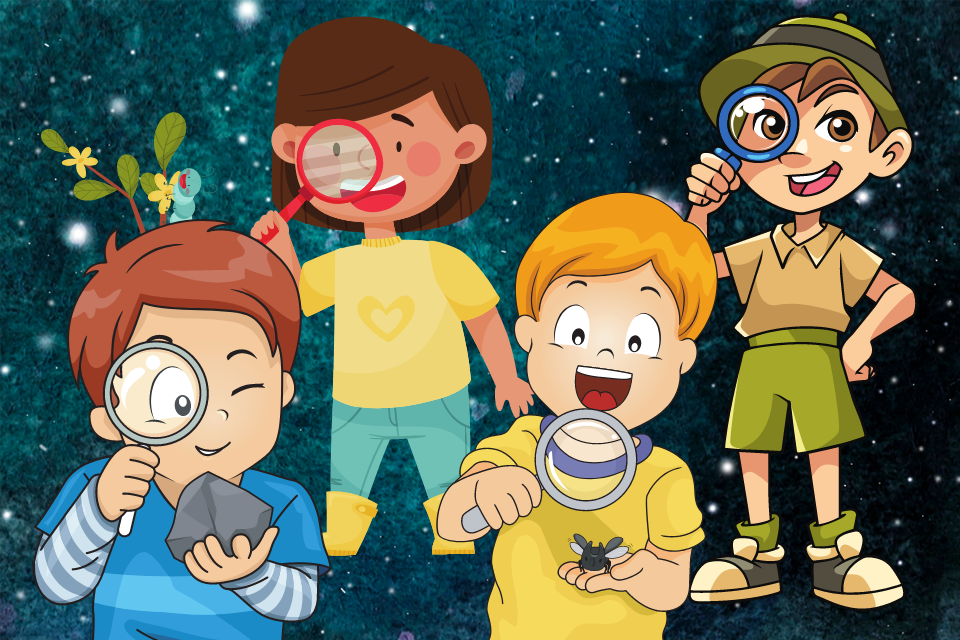 Free lesson packs and resources for primary schools across Sutton that explore the wonders in the environment around us.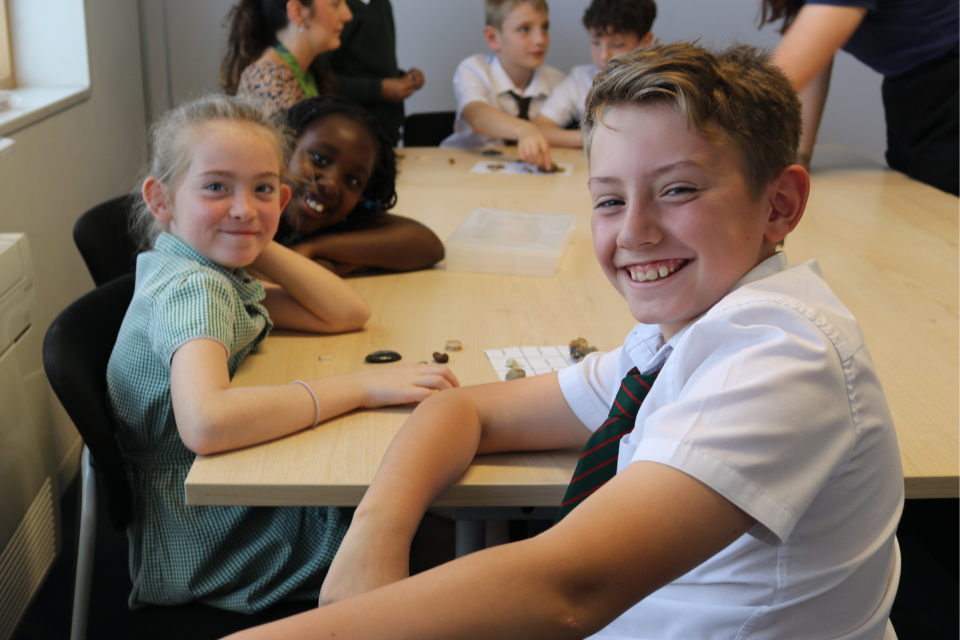 Year 4 students from Robin Hood school were treated to a full day of STEAM based activities at Sutton Life Centre on July 20th. The students, who were buzzing with excitement, were taken on an educational adventure around the Life Centre...
Have you worked with us as part of the Sutton STEAMs Ahead programme? Contact us to potentially feature in a Collaborator Profile. Send an email to
suttonsteamsahead@sutton.gov.uk
.