Collaborator Profile: University College London
UCL worked with Sutton STEAMs Ahead on the project strand 'Sutton's Hidden Worlds', creating free lesson packs for schools throughout the borough to explore the hidden worlds of our environment. The lessons cover geology and biology, with a focus on Sutton's local ecology. View the lesson packs and don't forget to sign up to receive a free foldscope!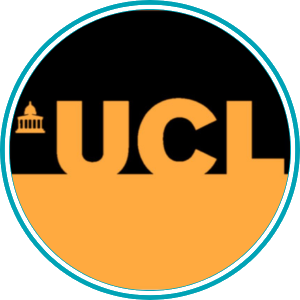 Tell us a little bit about yourselves
Dr. Amy Edgington (AE): I am the Outreach Leader for GeoBus UCL which is an Earth Science outreach programme run by the UCL Department of Earth Sciences. The GeoBus UCL was developed to support teachers who are introducing Earth science concepts (anything from rocks and fossils to climate and geological time) into the school curricula. We deliver live interactive online workshops for schools across the UK on broad areas of Earth science to inspire the next generation of scientists!

Prof. Stephen Price (SP): I am a Professor of Developmental Neurobiology at UCL and also the widening participation lead for my department. In addition to my Biology research, I also conduct research into how young people learn science subjects, particularly Biology. We have a lot of experience of providing engaging and impactful research discussion workshops to year-10 and year-12 pupils.

Megan Joseph (MJ): I am a PhD researcher currently working at the London Centre for Nanotechnology studying mechanisms of autoimmune disease.

Rachel Hester (RH): I am a PhD student in the Department of Genetics, Evolution and Environment at University College London. I frequently work on various projects with UCL Outreach and Widening Participation, from Summer Schools and school visits, to external projects.
How were you involved in Sutton STEAMs Ahead?
AE: Dr Ruth Siddall and I produced the geology themed resources that were part of
Sutton's Hidden Worlds
! Sutton's Hidden Worlds was a collaboration between Earth Sciences and Bioscience here at UCL and together we showcased the hidden worlds of rocks, soil, ponds and much more!
SP: We used the concept of interconnectedness to ground our project to introduce pupils to the myriad of ways that different creatures and habitats impact on each other and on humans.
MJ: I worked alongside other colleagues at UCL to build educational resources for Key Stage 1 and Key Stage 2 school children focused on Sutton's ecology and environment.
RH: My PhD research involves working outdoors, particularly in ponds, so I have an appreciation for all the life around us that we often cannot see, and I wanted to convey this message to the pupils. I got involved as I really enjoy the process of curriculum development, particularly when it relates to understanding and appreciating nature in our local area. I love letting people know that they don't have to travel to exotic places to see cool wildlife.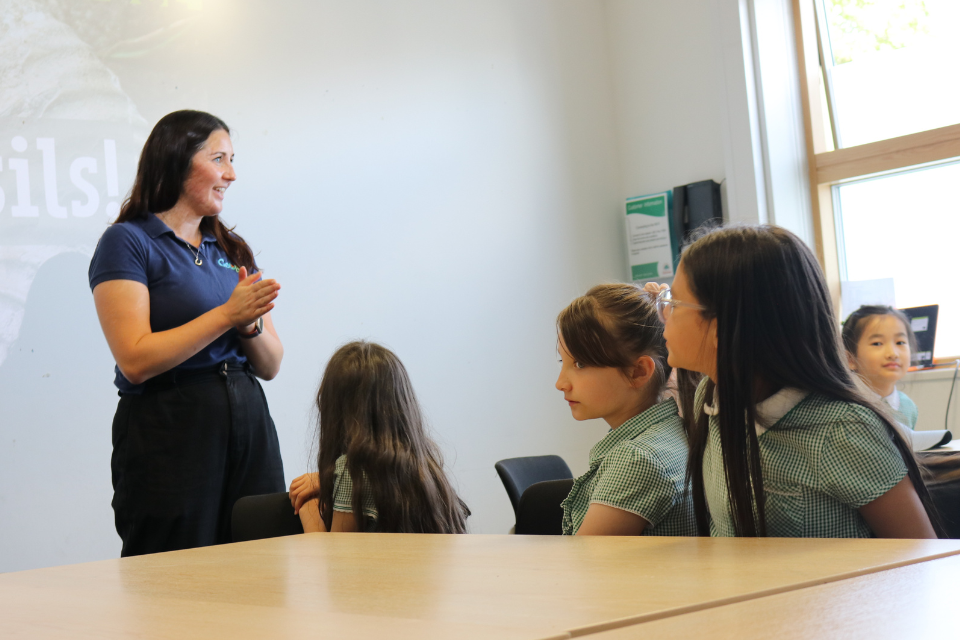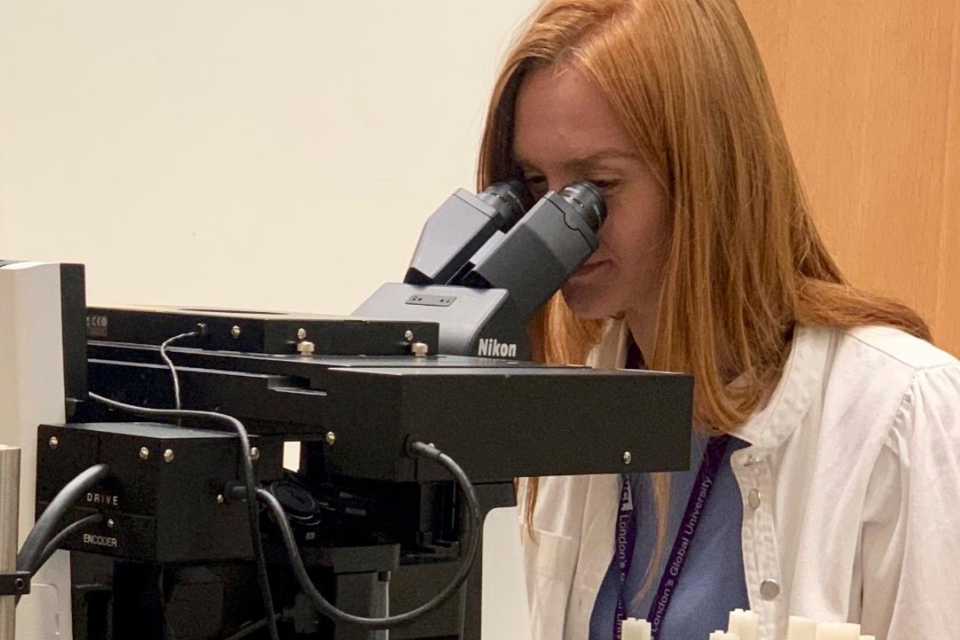 Dr. Amy Edgington teaches pupils about rocks and fossils during a STEAM Day at Sutton Life Centre. Megan Joseph researching into the mechanisms of autoimmune disease.
Were there any highlights and/or take-aways from being part of Sutton STEAMs Ahead?
AE: It was a fantastic opportunity to work with the Sutton team alongside my incredible colleagues here at UCL.

SP: The biggest challenge was in trying to pitch the lesson plans at the right level. However, we had some brilliant advice given to us by SEND experts in the borough and also by our amazing colleagues in the Sutton Ecology Centre. We can't thank them enough for the time and support they gave us.

MJ: I greatly enjoyed making the educational resources. We gave a demo of some of the resources at the Sutton STEAMS ahead launch event. It was great to see all the residents of Sutton, both adults and children alike, discovering Hidden Worlds under the microscope!

RH: A highlight was learning about all the wildlife in Sutton. Sutton is home to one of the UK's rarest butterfly species, the Small Blue Butterfly, as well as its sole food source, Kidney Vetch. It is also a stronghold for populations of stag beetles, which are UK Priority Species.
What does STEAM mean to you?
AE: STEAM can mean so many different things and encompasses so many exciting research fields and professions but for me it's an opportunity to collaborate across these many fields that is the most exciting. Being a geologist out in the field requires skills from across the STEAM subjects including observing, measuring, drawing and analysing!

SP: Science research is an intensely creative endeavour. The best scientists draw connections between disparate fields to highlight new ways of thinking about the world around us.

MJ: As an interdisciplinary researcher creativity is integral. My background is within biological sciences but I routinely use biology, chemistry, physics, and mathematics in my research. To understand life and its processes it is vital to cross disciplines, new discoveries are made at the boundaries of these traditional disciplines.

RH: The addition of Arts to the phrase 'STEM' is important, as we are starting to understand and appreciate that these subjects are all connected. Scientists incorporate art into their work, often without even realising, and should be encouraged to keep doing so. Likewise, there is so much inspiration to be taken from the natural world around us that can be applied to art. Every time I make a diagram or a figure for a scientific paper, I am utilising artistic techniques without even realising!
AE: The main role of the GeoBus is to deliver live interactive online workshops for schools and our diary is already being booked up for next year! The GeoBus workshops are completely free and if any schools wish to learn more they can find out all about it on our website geobus-london.org.uk.

SP: We are currently developing new research discussion workshops for secondary school pupils and would be delighted to offer these to schools in the London Borough of Sutton.

MJ: I have always had a passion for science communication and education and will continue to pursue such opportunities.

RH: I would be open to taking part in more activities.
Have you worked with us as part of the Sutton STEAMs Ahead programme? Contact us to potentially feature in a Collaborator Profile. Send an email to
suttonsteamsahead@sutton.gov.uk
.