Collaborator Profile: Ian Sciacaluga and Victor Films
Ian Sciacaluga and Mark Krycki of Victor Films worked with Sutton STEAMs Ahead on the short film 'We Dance for Life', an exploration and powerful creative interpretation of the pioneering research into cancer treatment taking place at the London Cancer Hub in Sutton. The film was made possible with dozens of local volunteers, and filming took place across the borough.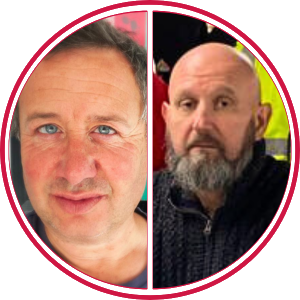 Tell us a little bit about yourselves
Ian Sciacaluga (IS): I'm a freelance film-maker who produces and directs TV documentaries, commercials and short form films for charities and others.
Mark Krycki (MK): Victor Films established in 1997 to produce creative digital video in all aspects of drama, documentary, corporate, educational and experimental work. I've made hundreds of videos for the boroughs of Merton, Sutton and Croydon and am currently filming with the Duffus Community Foundation. Victor Films also works in partnership with
Studio Eight
, a fully equipped studio for live music, TV, Podcast, live stream and creative workshops.
How were you involved in Sutton STEAMs Ahead?
IS: I applied for the Sutton STEAMs Ahead tender calling for film-makers to bid for a short dance film to communicate the intersections between science and art. How these differing fields connect in the borough, especially with regard to the important work being carried out at the Institute of Cancer Research and the new London Cancer Hub development. I won that pitch with my partner at Victor Films, Mark Krycki. We endeavoured to make a community-based film that celebrated the subject matter and the people in the borough of Sutton.

MK: Victor Films was producer of the film 'We Dance for Life', for which supplied Netflix approved video equipment. I filmed the majority of the film and co-edited with director Ian Sciacaluga. Ian approached me to help apply for the contract and provide him with an experienced production company from where he could create his vision.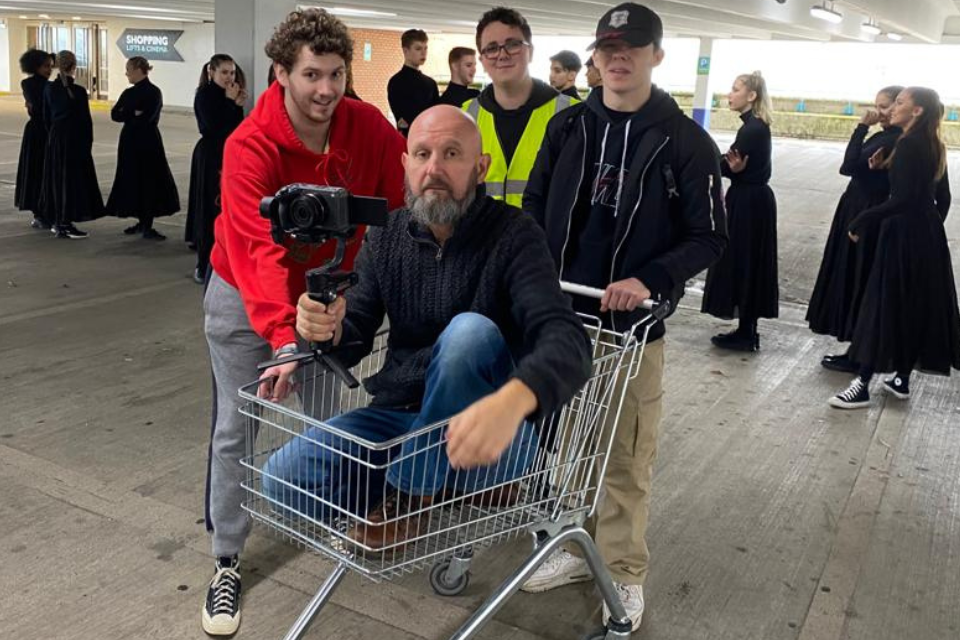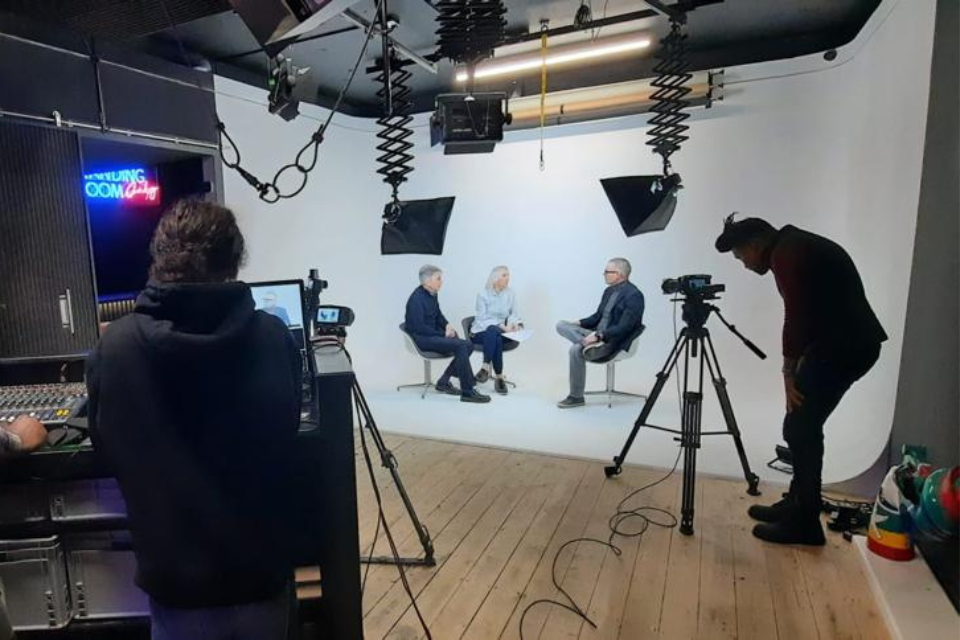 Ian Sciacaluga and Mark Krycki travelled to various locations around Sutton and employed many techniques to capture their visit when making 'We Dance for Life'.
Were there any highlights and/or take-aways from being part of Sutton STEAMs Ahead?
IS: Yes many - I got to work with many many creative minds and expressive voices (over 200 in all!) and loved the collaboration of making something human and meaningful (I hope). The film was an organic piece that has actually helped me in my film-making journey.

MK: The project has allowed Victor Films to reconnect with Sutton and its communities. It also provided an opportunity to form a creative partnership with director Ian Sciacaluga and 200+ local creative people. It was a great test and challenge to work with so many people over such a long period of time. The fees also helped purchase state of the art, Netflix approved video equipment, which can also be used on future projects.
What does STEAM mean to you?
IS: I was never great at science at school but think I could manage it now. And maybe I would have loved engineering but few hopes were raised in the school I went to (in Essex). But I've always been into the Arts. Mother was a poet and a pianist, Uncle a fairly famous painter. I think the programme is a good one for younger generations who need a stimulus in the borough: that wise and good things are happening in the Sutton.

MK: I'm passionate about telling stories - about inspirational people - motivating events or fictional make-believe worlds. For me creativity is fundamental. Every project needs to be original and be better than what has previously been produced.
IS: I want to make a musical, for sure and I have a fab idea for one. To achieve this I am completing a super low budget feature film followed by another not so low budget (not 100 percent yet). I would like to make more community based films if they are creative as I like giving something back and find purpose in this quest.

MK: I am currently planning to expand promotional educational and drama video production with the Duffus Community Foundation in Sutton and Croydon - helping to introduce educational non-violence programmes into schools around London, and continue producing creative content with Studio Eight. Victor Films is also planning 5 film projects over the next 5 years including a short film for festivals and 4 Netflix dramas to be filmed around the London area with local crew and cast.
Have you worked with us as part of the Sutton STEAMs Ahead programme? Contact us to potentially feature in a Collaborator Profile. Send an email to
suttonsteamsahead@sutton.gov.uk
.