Mark your calendars for an extraordinary week of events that will captivate the minds and ignite the imaginations of families across Sutton.

From the 25 June, a series of events will be taking place across Sutton showcasing the world of Science, Technology, Engineering, Art, and Maths, culminating in the return of The Sutton STEAM Fair on Saturday 1 July 2023.

Throughout the week-long programme, Sutton will be transformed into a bustling hub of scientific discovery, technological wonders, engineering sensations, artistic spectacles, and mathematical marvels. Everyone is welcome to come along and explore a wide range of free activities taking place throughout the High Street, Manor Park, and various businesses in our Town Centre.
A partnership made up of students from across the Borough, the Business Improvement District,
Enjoy Sutton
,
Sutton Grammar School
and Sutton Council, the STEAM fair was first launched in 2017. It returns to the borough for the first time this year since the pandemic as part of the Council's year long STEAMs Ahead programme which is a Cultural Impact Award project awarded to the Sutton Council as part of the Mayor of London's Borough of Culture initiative.
Teachers and students of Sutton Grammar School are hosting a schools' day where students from across London are invited to get a sneak peek of the fair, which features over 40 exhibitors and a variety of workshops.
Leader of the Council, Councillor Ruth Dombey, said:

'It's fantastic to see the much loved STEAM Fair return to Sutton as part of our Cultural Impact Award programme of activities. Our STEAMs Ahead programme explores science through art and culture and the STEAM fair is the perfect opportunity to experience this in action with a host of exciting family-friendly activities.'

'I'd like to congratulate the team of students from across the borough who have been shaping the event and our Business Improvement District, Enjoy Sutton who I know will ensure the event is a success. I would also like to thank Sutton Grammar School for hosting the schools day and welcoming schools from across London. I look forward to welcoming people back to the high street to celebrate our local organisations and businesses. This is an opportunity to come together and celebrate our borough's rich culture and vibrant community.'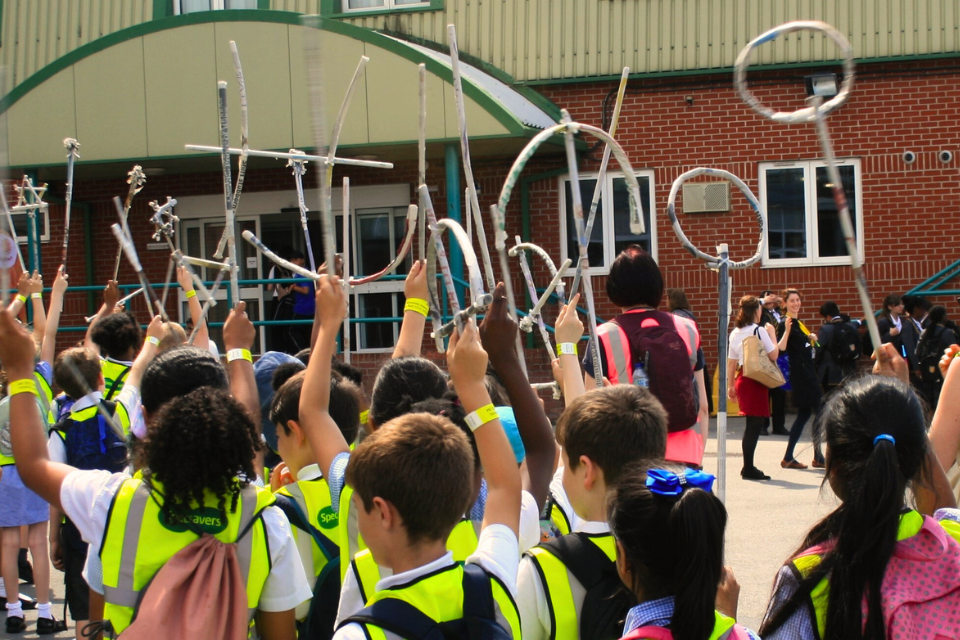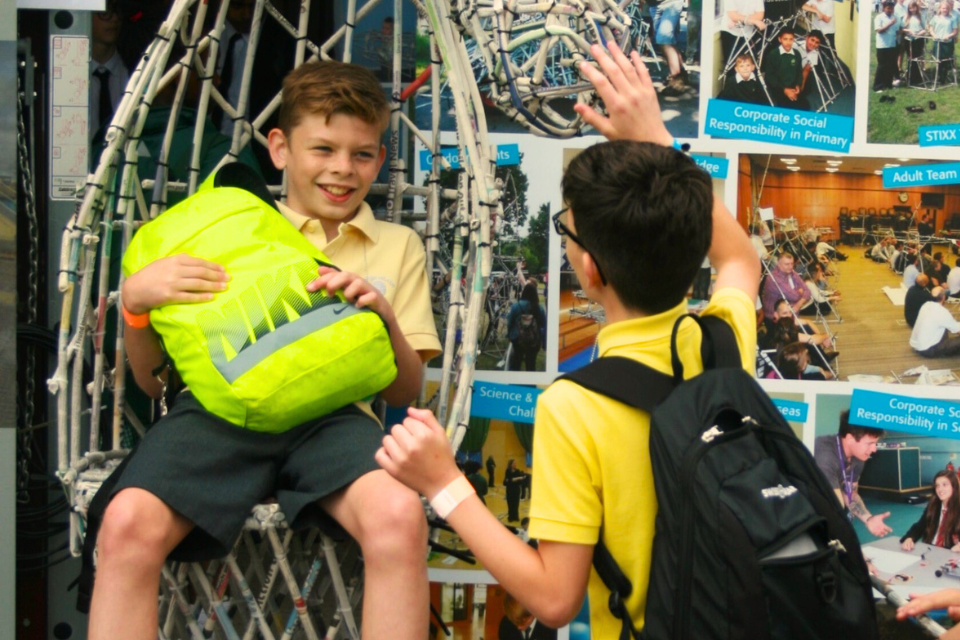 STEM in Schools will engage everyone during the Sutton STEAM Fair. Images courtesy of STEM in Schools.
Patricia Park CEO of Enjoy Sutton, The Town Centre Business Improvement District said:

'We are delighted to be working once again with our partners Sutton Grammar School and Sutton Council to deliver a Science, Technology, Engineering, Art and Mathematics festival to Sutton. These events offer a great opportunity to get everyone interested in S.T.E.A.M and drive interest and activities back to our town centre businesses at a much needed time. We love working with these exhibitors who always bring something new, innovative and exciting to our events for people to enjoy. It's a date in the calendar you won't want to miss!'
Ben Cloves, Head Teacher of Sutton Grammar said:

'At Sutton Grammar, we are proud to play our part in this fantastic and enriching opportunity for our students and for the whole Sutton community. The STEAM fair is a is a great annual project with a wonderful pedigree and an exciting future.'
Events and Activities
Book tickets for specific events and activities happening during Sutton STEAM Fair through the links below.
Big Hero 6 & Anime Workshop
When & Where: 25 June, 9.30am - 12:30pm, 12pm - 3pm | Empire Cinema
Book your tickets - AM Session
Book your tickets - PM Session
Paint and Party (adults)
When & Where: 26 June, 6pm - 8:30pm | Shinner and Sudtone
Book your tickets
Kids Painting Party
When & Where: 28 June, 4:30pm - 6:30pm | Sutton Central Library
Book your tickets
DJ Workshops with Paolo Tossi
When & Where: 1 July, 11am - 11:45am, 12pm - 12:45pm, 1:30pm - 2:15pm, 2:30pm - 3:15pm | Sutton Community Dance, St. Nicholas Centre
Book your tickets
STEAM Rhyme Fun with Top Cat Productions
When & Where: 1 July, 12:30pm - 1pm, 1:20pm - 1:50pm, 2:10pm - 2:40pm | Manor Park
Book your tickets
Slime Workshop
When & Where: 1 July, 11am - 11:45am, 12pm - 12:45pm, 1:15pm - 2pm, 2:15pm - 3pm, 3:15pm - 4pm | 216-220 Sutton High Street
Book your tickets
Rap Workshops with Big Jest
When & Where: 1 July, 11:15am - 12pm, 13:15pm - 2pm, 2:15pm - 3pm | The Attic, St. Nicholas Centre
Book your tickets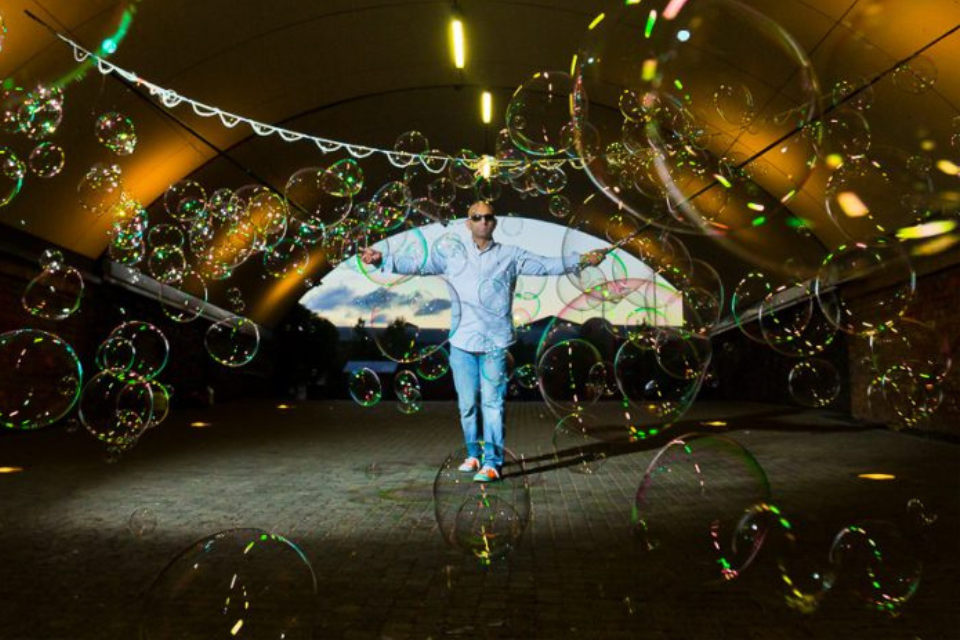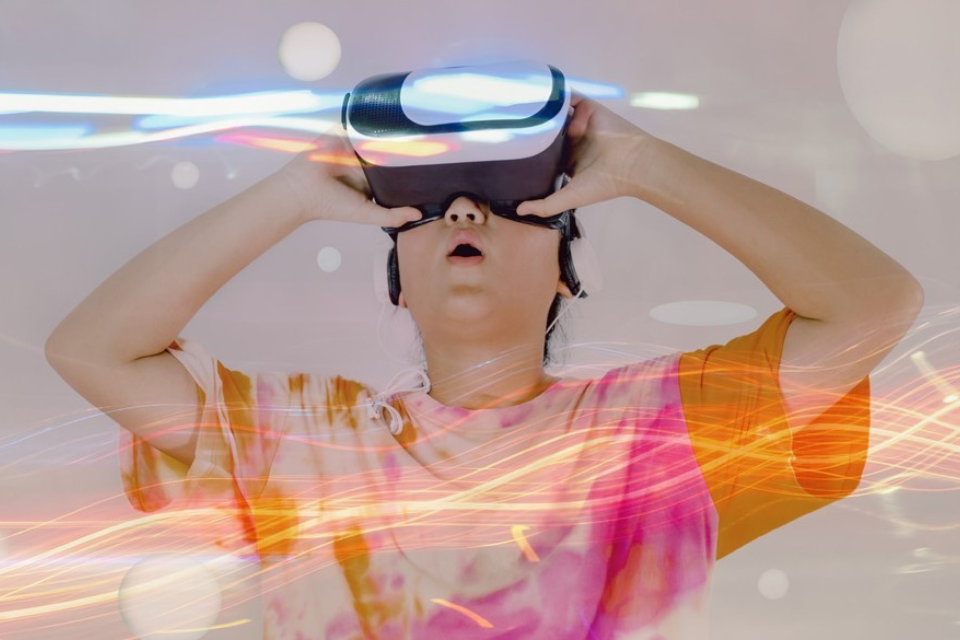 The Bubblearium and a VR experience will feature during the Family Day in the Sutton STEAM Fair. Images courtesy of Immersive Experiences.
Find out what's on in the Sutton STEAMs Ahead programme throughout 2023, the year of culture!