Sutton STEAMs Ahead appoints Julie Light as Artist for Creative Impact Research and Development Residency
We are pleased to announce that artist
Julie Light
will be Sutton STEAMs Ahead's Artist in Residence at the London Cancer Hub (LHR) until January 2024 as part of the Creative Impact Research and Development Residency.
The aim of the Creative Impact Research and Development Residency is to support a creative practitioner with a research and development (R&D) project that explores the intersection of art and science. It also focuses on the work currently taking place at The London Cancer Hub, and the potential work this innovative and developing science district could provide for the future.
The call for initial applications saw many proposals submitted. The panel - consisting of Sutton STEAMs Ahead team members and Dr Mariana Campos from the Institute of Cancer Research (ICR) - selected five strong candidates to submit a full proposal as a next stage.
Julie's application convinced the panel with her holistic approach to the opportunity. Her project 'Evolving the Ecosystem' will research the conceptual framework of the ecology of cancer and how to unravel it, as well as researching LCH as an ecosystem that brings together a cross section of organisations working towards a set of goals to create an impact which is greater than the sum of its parts.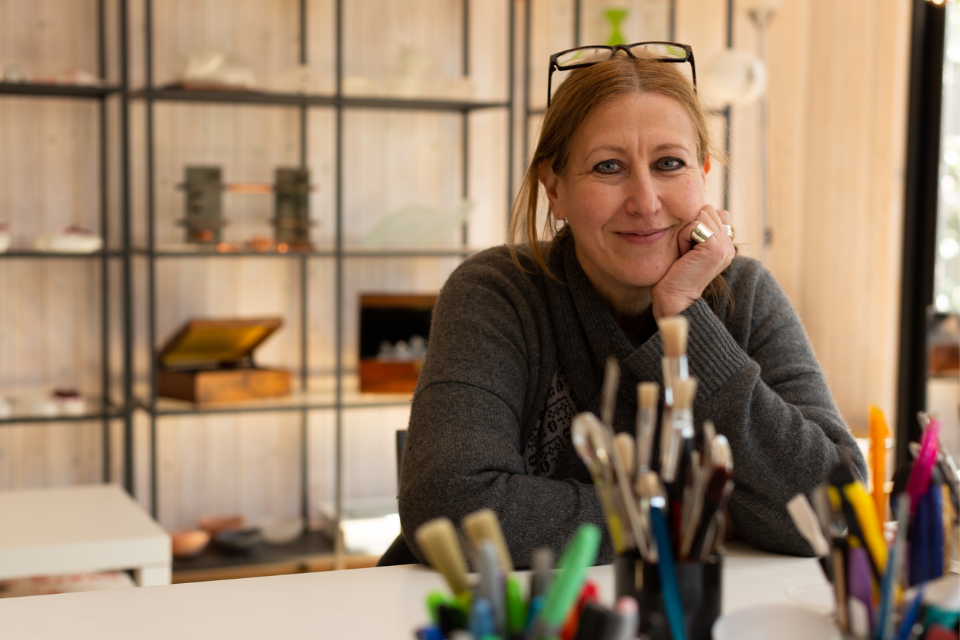 Julie Light in studio. Image (c) Robyn Manning.
Portrait with diorama. Image (c) Ernesto Rogata.
Over the next few months, Julie Light will be working with research scientists, businesses, clinicians, educators, carers and patients across the new Hub to investigate these ecologies. The resulting artwork will act both as an expression of the learning from the project and as a stimulus for further conversation going forward about how to build our capacity to tackle cancer.
'I am delighted to be starting a project which I am calling 'Evolving the Ecosystem' as artist in residence at the London Cancer Hub. The project is a wonderful opportunity to extend my creative practice, which already has a focus on illness and health.'
- Julie Light, Creative Impact R&D Resident
'We are delighted to welcome Julie Light as a Resident Artist at The London Cancer Hub. Our scientists are revealing how cancers develop, adapt, and evolve as part of a complex ecosystem. We are excited to see Julie's artistic interpretation of this research.'
- Dr Marinana Campos, Public Engagement Manager at The Institute of Cancer Research, London
Julie Light's creative practice focuses on body and form, whether human or creature, often in terms of health and disease. Collaboration is at the heart of her process. She has developed science-based art projects with the Royal Society, AstraZeneca, the University of Leeds, and with the National Oceanography Centre. Inspiration has ranged from foetal biomechanics to deep ocean invertebrates, with cancer as a recurring theme, both from the perspective of the science of cancer treatment and the experiences of patients.
After a career at the BBC, during which time she gained a PhD in Media, she trained with several renowned glass artists and then gained an MA in Art & Science with distinction at Central St Martins, London. Her work has been exhibited across the UK and overseas, in galleries, gardens, museums and hospitals. She is a member of the Contemporary Glass Society and the Royal Society of Sculptors and works from her studio at her home in Surrey.
For all enquiries:
suttonsteamsahead@sutton.gov.uk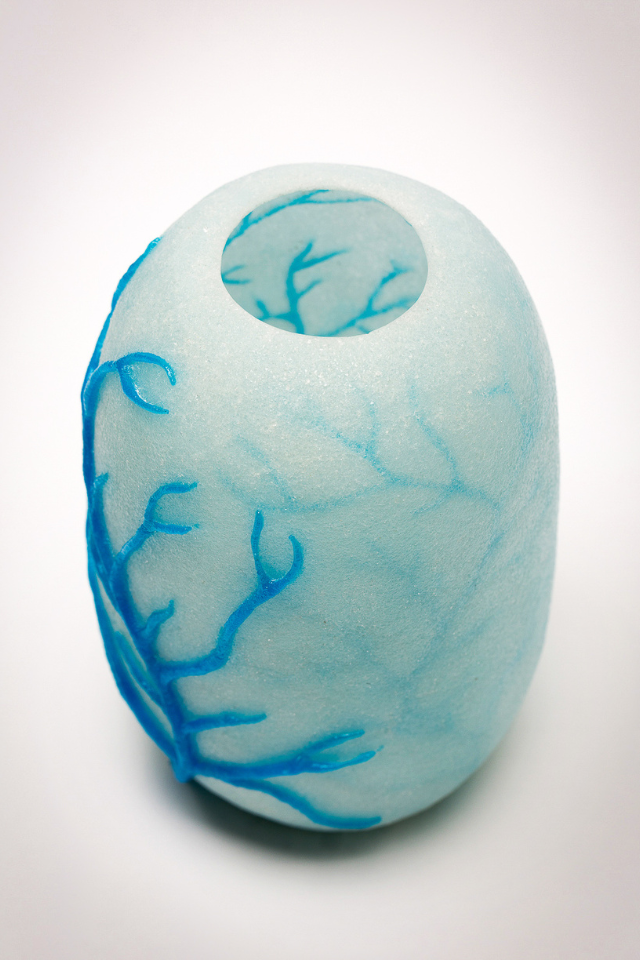 Julie Light, All Consuming (Turquoise), Image (c) Robyn Manning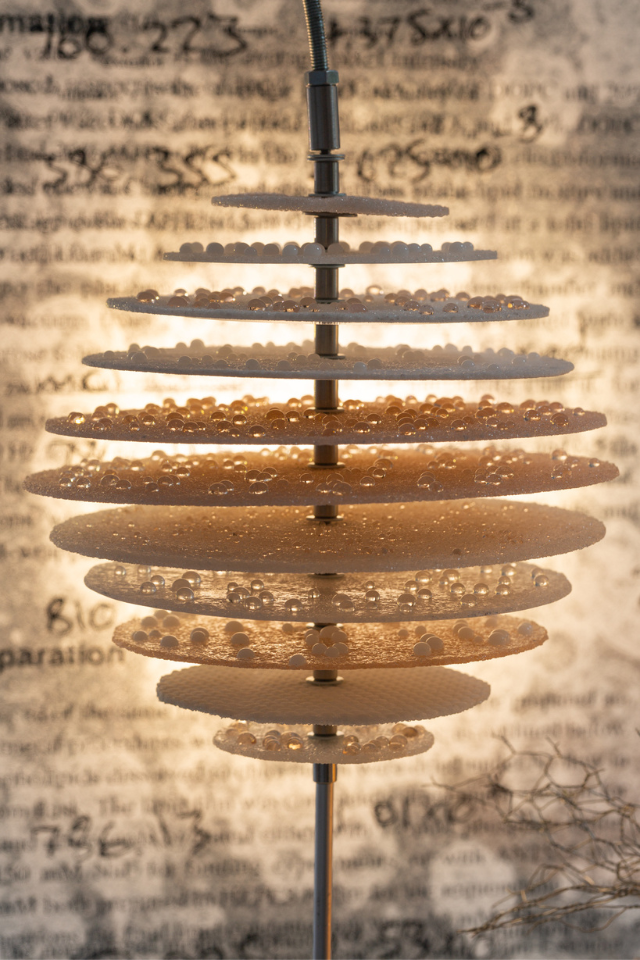 Julie Light, Diorama 1 (Detail 1), Image (c) Robyn Manning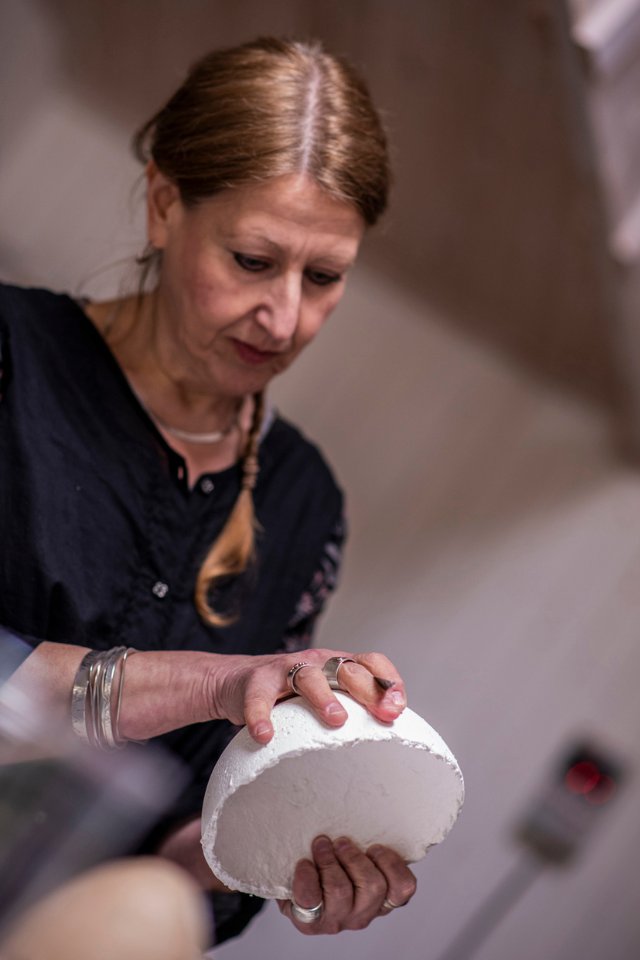 Julie Light, Portrait, Image (c) Ernesto Rogata