Collaborator Profile: Moses Baako
Moses Baako is a visual storyteller working with Writerz and Scribez C.I.C. He worked with us on our Then, Now, Next project with his work 'Topography of Sutton', an exploration of the intersection between the advances of civil engineering and the ever-changing landscape of Sutton.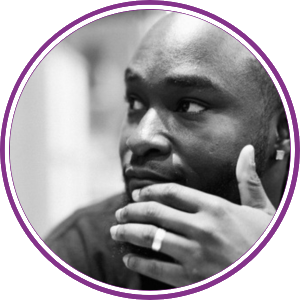 Tell us a little bit about yourself.
I am a visual storyteller currently working as an Artistic Director for Writerz and Scribez C.I.C. As an organisation we aim to bring art to unconventional spaces, using it to drive social change. My creative practice focuses on identity and heritage; aiming to create emotional resonance between the observed and the observer.
How were you involved in Sutton STEAMs Ahead?
I responded to a STEAMs Ahead tender, pitching 'Topography of Sutton' as a means of exploring how civil engineering has helped shape the landscape of the borough. The idea was to create an outdoor exhibition which explored the changing landscape of Queen Mary's park by creating a visual timeline from when it was the site of Europe's largest Children's Infirmary to now redeveloped as a park, residential spaces and a school. It was great to highlight not only the change brought about by civil engineering, but also how this change has shaped the lives of the residents. Change is inevitable, but it doesn't mean we don't have some influence over it.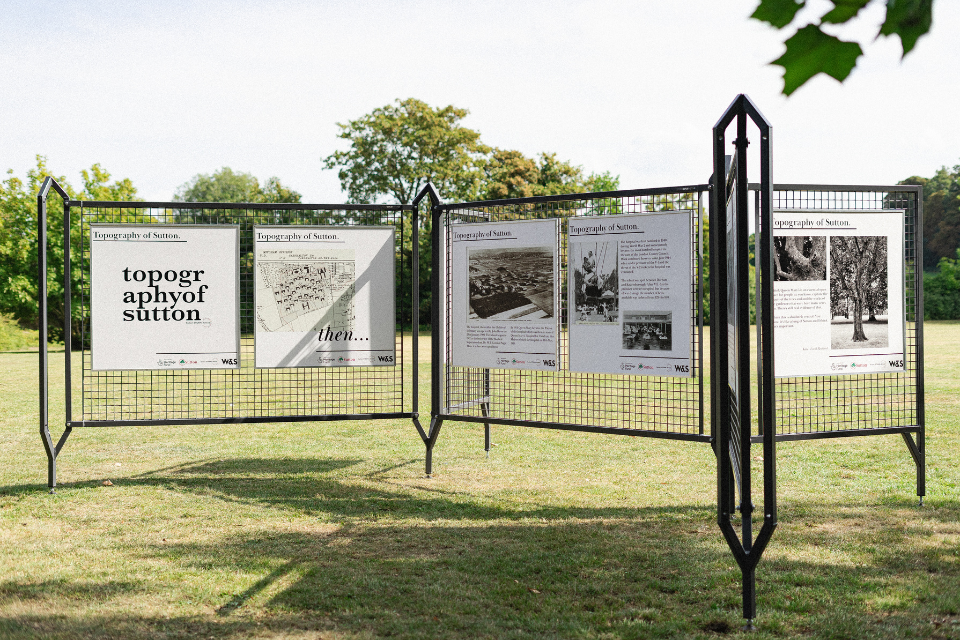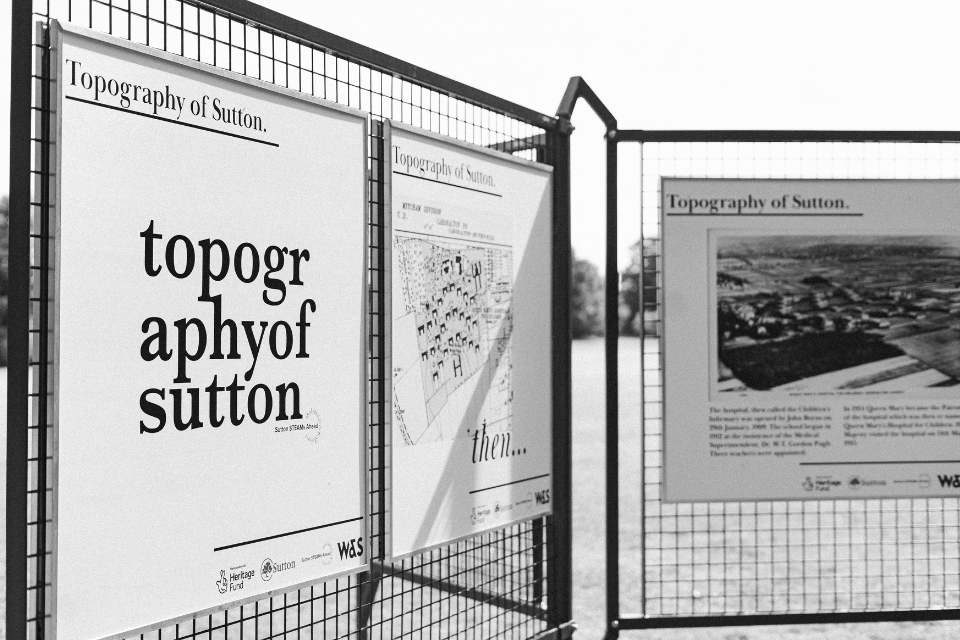 Moses Baako's work stood proudly in Queen Mary's park in September 2023.
Were there any highlights and/or take-aways from being part of Sutton STEAMs Ahead?
There definitely was! To be able to creatively highlight how Science, Technology, Engineering and Maths actively shape the world around us was a joy. Sometimes being exposed to these in academic settings we can not be aware of its real life applications. I got the opportunity to speak to farmers, business owners and residents about the space and the changes they have witnessed over the years. It was incredibly rewarding to see their reaction when I highlighted the link between engineering and these changes, even recognising how the past was being honoured throughout these changes. Personally I have come to enjoy history and getting to merge history and creativity was something that excited me about this project.
What does STEAM mean to you?
My relationship with STEAM has fluctuated throughout my years, having started out as many typical young students questioning its relevance to studying engineering in college and obtaining a Bachelor's in Computer Engineering. Now as a creative practitioner I find I draw from all of my experiences, including my time studying engineering in the process of creation. As mentioned this project was an exciting one, allowing me to explicitly display the one through the other.
As an organisation we will continue to work towards bring art to unconventional spaces and engaging with excluded community groups in ways which fosters community, develops skills and improves their mential emotional well-being. One such project I am working on is a set of visual narratives exploring neuro-diversity and identity/heritage in ethnic communities.
Have you worked with us as part of the Sutton STEAMs Ahead programme? Contact us to potentially feature in a Collaborator Profile. Send an email to
suttonsteamsahead@sutton.gov.uk
.